"Where each lives for the other and all live for God."
Matthew
Birthday:  23 January
Anniversary:  27 July 1996
Favorite Things:  Riding horses, Swimming, Reading, Teaching
Favorite Foods:  Beef jerky, Lasagna, Dr. Pepper, Homemade ice cream, Chinese food
Keila
Birthday:  4 August
Anniversary:  27 July 1996
Favorite Things:  Swimming, Reading, Discipling
Favorite Foods:  Trail Mix, Jell-O Cherry Cheesecake, A&W Root Beer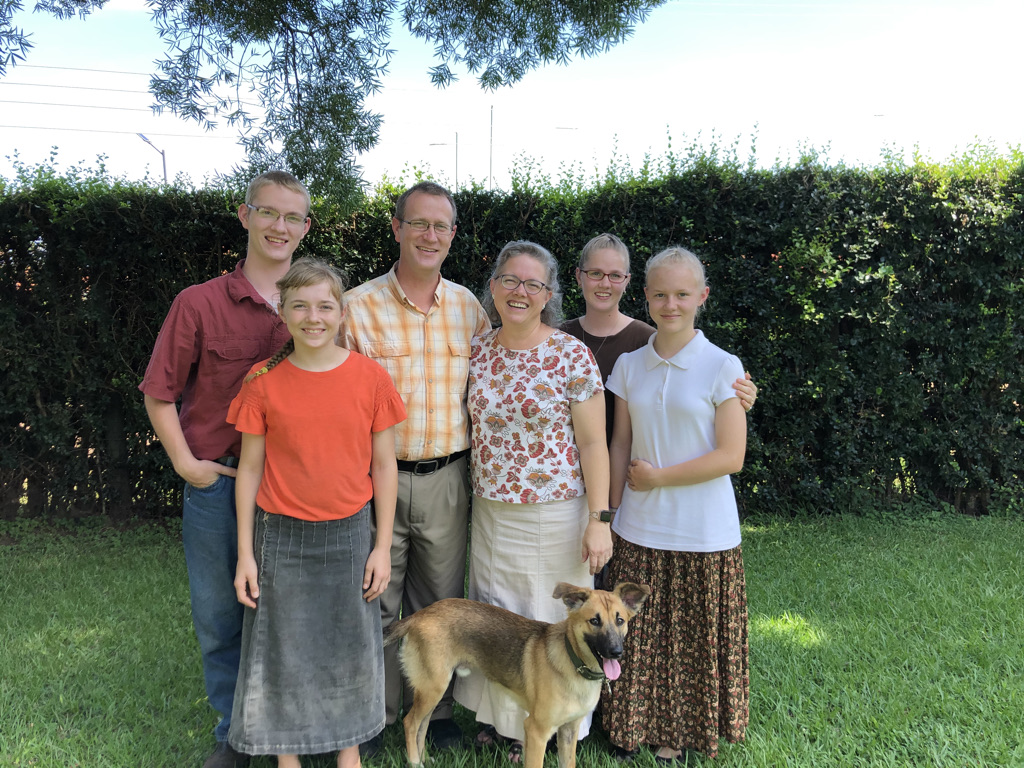 Marcus
Birthday: 20 October

Favorite Things: Pandas, Riding bikes, Reading, Constructing models
Favorite Food: Cinnamon Rolls, Ribs, Peaches, Warheads, Root Beer
Kendra
Birthday: 23 November
Favorite Things: Dolphins, Horses, Cooking, Reading, Singing, Organizing
Favorite Food: Chicken and Dumplings, Orange Chicken
Kirsten
Birthday: 2 June
Favorite Things: Butterflies, Reading, Playing the piano
Favorite Food: Pop-tarts, Grapes, Cinnamon Rolls
Kimberly
Birthday: 4 April
Favorite Things: Ladybugs, Singing, Swimming, Jumping on trampoline, Swinging
Favorite Food: Pop-tarts, Grapes, Spaghetti
Matt's testimony
I was saved when I was seven years old.  My parents were missionaries in the country of Spain and so I knew many things from the Bible.  But I realized that I could not go to Heaven just because my parents were saved.  I could not get to Heaven on my parent's faith.  I realized that I was a sinner who deserved to go to Hell.  Oh, I had never killed anyone, but I was still a sinner.  I also realized that I could not save myself.  My parents could not save me.  I was going to Hell. But I knew that Jesus loved me and died for my sins.  He paid the wages of my sin, which was His death and shed blood.  And all that I must do was to turn from my sins and turn to God, accepting what Jesus did for me on the cross. On July 23, 1981, I accepted Jesus as my personal Saviour. If you will accept Jesus and what He did for you on the cross, then you also can be saved. I was soon baptized and surrendered my life to do whatever the Lord wanted me to do, but as yet I did not know what He wanted me to do.  I graduated from high school and went to Oklahoma Baptist College. It was during my senior year there that I knew the Lord was leading me to be a missionary to Uganda, E. Africa. It was in college that I met Keila.  After we were married in 1996, we started deputation and finally arrived in Uganda in January 1999. We have been happily serving the Lord there since.  God has blessed us with five wonderful children of whom four are still with us - Marcus, Kendra, Kirsten and Kimberly.
Keila's testimony
I followed my father down the church aisle and made a profession of faith soon after my family joined Windsor Hills Baptist Church in Oklahoma City, Oklahoma in the spring of 1981.  I trusted that profession as my salvation until March of 1989. It was then that I realized my trust of salvation was solely in what other people told me and nothing that I remembered doing.  I then asked our associate pastor's wife to help me get things settled in my heart.  I am now certain that Jesus Christ is my Saviour without question or doubt! I attended Oklahoma Baptist College.  It was during this time in college that the Lord started dealing in my heart about serving Him full-time as a missionary.  During my junior year of college, the Lord brought Matt into my life.  We were married in July of 1996.  Matt and I started part-time deputation while I finished my last year of college and arrived in Uganda January 18, 1999.  Although life in Africa is different and many times difficult, I am honored to serve my Lord here with my husband and four children!  What wonderful peace God gives when we are in the center of His will!!
We have the privilege of having the greatest sending church, Calvary Baptist Church in Marshall, Missouri. It is a blessing to represent our church here in Uganda. Our pastor is Rodney Haggett, who together with his wife, Janeen, have done an excellent job leading our church in its various ministries.  We are excited about what the LORD is doing in our home church, the salvation of the lost and growth of believers, and look forward to what God has in store for our church in the future.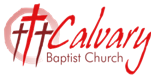 Sending Church Address
1823 S Miami Ave 
Marshall, MO  65340
660.886.9772